Schedule an Appointment
Text: 858-212-3719
Meet Atusa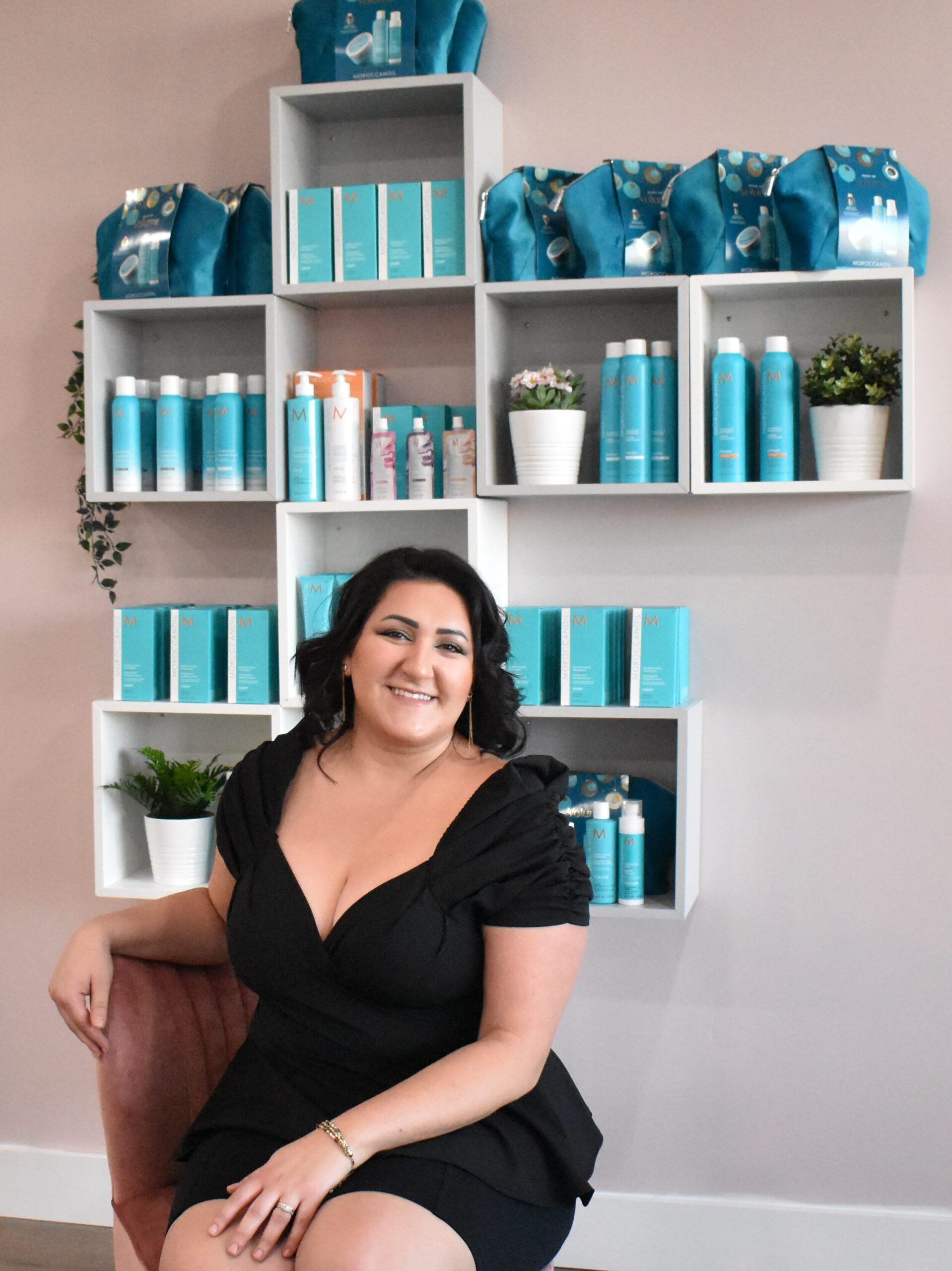 What being a hairstylist means:

Being a hair stylist isn't just about hair. It's about trust, listening, caring, comforting, respecting, treating, creating, learning, educating, and much more!
Why did I choose to be in this industry?
Beauty is part of our life, it's everywhere. It's our morning routine, it is what we look at when we wake up and before we go to sleep.
We feel better when we are confident, and confidence comes from accepting ourselves and appreciating who we are.
It may take people a while to find their confidence. I say, if it gives you confidence then do it.
How I found my confidence:
I was born in Tehran, Iran, and raised in Sunny San Diego, CA, and now I am here in Salt Lake City, UT. When I was young, my mom always shaved my hair bald hoping that it comes out less curly. I grew up always trying to figure out how to make my hair less crazy and frizzy. When I was about 10 years old, one of my mom's friends was going to cosmetology school, and wanted to see if she can use a flat iron on my hair. I had never seen or heard of such a thing, so I let the nice lady do her job and afterwards the results were shocking. I finally had straight, long, smooth, gorgeous hair! I was confused why a 10 minute flat iron changed my life forever. I couldn't keep my eyes away from the mirror. For HOURS I was starring at myself and feeling my soft hair. That's where I got my confidence, and after that day, I promised myself that I will learn and try all types of hairstyles, and today I am a hairstylist, hoping to give people the same joy and happiness that little Atusa had at age 10.

Take well care of your hair, it is the crown you never take off.
Links to Business Sites:
Atusa Beauty Salon
I want to welcome you to the happiest salon on earth!
Thank you for visiting our site!